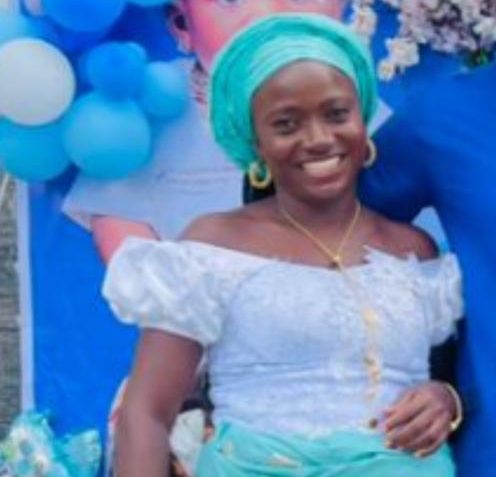 The apprehended former Vice Chairman of Okolor Inland community, Udu Local Government Area, Delta state, Austin Ejovwo, who murdered his lover, Felicia Akpomeria said he was moved by evil spirit.
This is coming as Delta State Police Public Relations Officer, DSP Bright Edafe in a telephone conversation said the Suspect will be charged to court soon.
According to information gathered from family sources, Ejovwo escaped to Ologbo bush to meet a relative after committing the crime.
Felicia was found dead in the lover's bedroom apartment in her pool of blood from matchet wounds on Friday.
According to Godwin Laya, the victim's relative. "He admitted the killing of my sister, Felicia, he said it was something that enter his eyes to kill her. He accused his mother of bewitching him."
"I think the killer is diverting attention from his real motives for killing our sister. He did acknowledge at Ovwian Police Division where he was first detained that he was owing our sister."
"For us he wasn't pushed by any spirit. We hear he had committed an earlier murder. He belongs to the occultic. He either killed our sister for rituals or he killed her to evade refund of the money he was owing her."
"He ran to his sisters place where they produce palm oil and with his behaviour, the sister wanted to bring him back to the village before she was called from the village that her brother killed a woman."
"It was his sister that took him to Ovwain police station after she was informed. If they had called us before taking him to the police station, if he was brought to us, we would have retaliated our sister's death because we are angry."
"The government should ensure that justice is served on the suspect."
"The man is a suspected ritualist, because our sister was found near a shrine inside the house, though I was not allowed to see the corpse of my sister at the mortuary by the police."