Ex-boxer beats wife to death over Christmas food in Anambra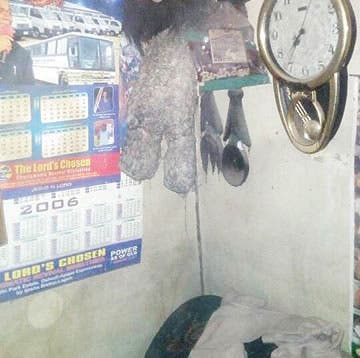 The police in Anambra State have reportedly launched a manhunt for a retired boxer, identified only as Everitus, for allegedly beating his wife, Fidelia, to death.
It was learnt that the ex-boxer attacked the wife during a disagreement at their home in Uli, in the Ihiala Local Government Area of Anambra State.
PUNCH Metro gathered that Fidelia had demanded money for Christmas food from the husband when an argument ensued between them.
As the argument degenerated, Everitus was alleged to have beaten the wife to a pulp.
Our correspondent was told that immediately the woman gave up the ghost, the ex-boxer fled the community.
The matter was said to have been reported to the police at the Ihiala division as some youths vented their anger on the suspect's country house in Amamputu village, in the same council area.
A source, who said the incident happened on Monday, December 25, explained that the mob set Everitus' country house ablaze.
He said, "The man and the wife had been married for some time now. They usually have disagreements. The man was a retired boxer who has become a pastor of a charismatic church.
"The wife, who is a trader in Ekeagbagba Market, had asked him for money that she wanted to prepare food for Christmas.
"That was what started the fight. He beat her to death over the issue. The man is on the run, while the case has been reported to the police."
The state Police Public Relations Officer, ASP Nkiruka Nwode, said the report had yet to get to her office.
– Punch Newspaper